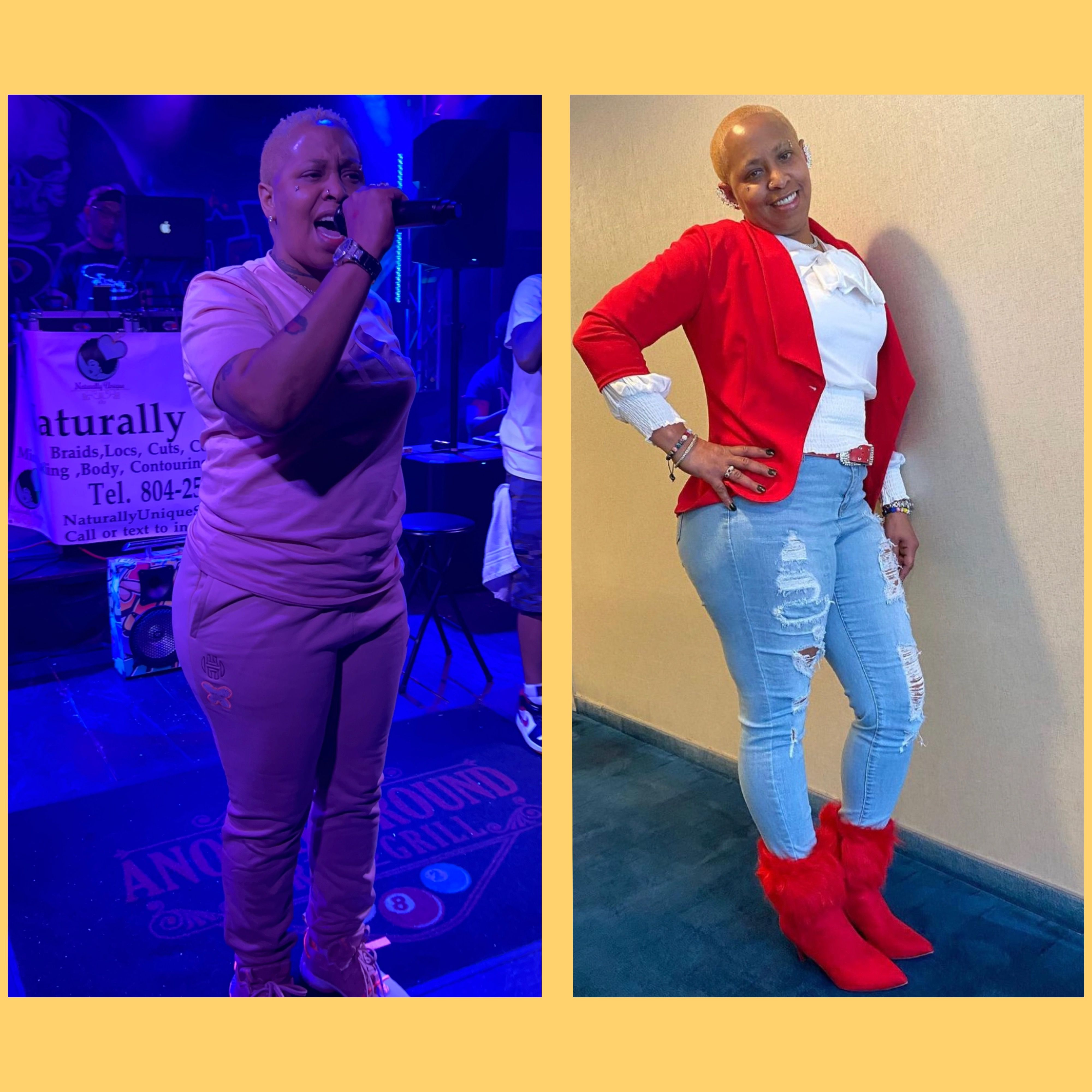 Hailing from Richmond, VA, Shaun Nicole was bred in the 80's era of Hip Hop. Immediately she was drawn to it. Her entrance into the Industry was as an Emcee by the name of "Buttas".  She was under former Management Co., 438 Entertainment (I.D.U.), with Manager Brian Trent and Super Producer Fro Organix A.K.A. Baby Fro, where she shared management with R&B Soul Sensation D'Angelo. She was a successful Female Hip Hop Artist, maintaining "sexy", raw skill and the ability to command an audience all while outshining her male counterparts. She placed 3rd at a 32 Emcee Battle at a Hip Hop Music Convention called "Rap Sheets" at BET, (then home-based in Washington D.C.). She had a Hit single titled "Snake Eyes" and her Debut Album "The Forgotten MC" spread through airwaves and had modest sales.
She wasn't satisfied with just being an Artist, so she ventured out thirsting for more.  She attended school at the Institute Of Audio Research in New York to learn more about the "business" and technical side of the industry.  She went on to become an Artist Manager and made her mark in the Industry as "Shaun Nicole".  Although Buttas evolved by gaining knowledge of the Music Industry and though she was just as successful as an Artist as she was a Manager, she still hadn't found her niche.  Pulling together education, experiences and obstacles she overcame being an MC, Shaun Nicole's 2 Turntables & A Mic Show, started in August 2010 in Richmond, VA, was born.
Her show began as an open mic with a few informative segments centered around upcoming artist, dj's and producers. As her show expanded, she added several key segments and traveled with her show to now form her brand.  She filmed a pilot in Richmond, VA and episodes 1 and 2 in Atlanta GA. with a company named ""On The Move Records.  All were a huge success with elaborate production and celebrity guest such as, MC Shan, Gerald Levert Jr. and The R&B group Silk, to name a few.
Shaun Nicole is a strong force to be reckoned with. Her passion, creativity, attention to detail, experience and business savvy are undeniable! Her humbleness, integrity and dedication to educating and the success of Artist, will give her longevity in the entertainment/Music Industry.
b
Forgotten MC, The Unreleased Album